If you're getting the "Couldn't install app" error when trying to install the Samsung Blockchain Keystore app in your device's Secure Folder, then read on.  Skip the background if you're familiar with it and go straight to the Solution section.
Background
In mid-2019, Samsung came out with the Samsung Galaxy S10 phone.  At the same time, they introduced their first cryptocurrency wallet, the "Samsung Blockchain Wallet".  At first, it only supported Ethereum.  But as of late 2019, it supports a few more cryptocurrencies, most notably, it now supports the most important one, Bitcoin!
But, to use the wallet app, it requires another app; the "Samsung Blockchain Keystore".  I'm not sure why they separated that out into two apps, but my semi-educated guess is that you can create your keys and manage them in one app and use them in other apps, not JUST the wallet app.
Now, as anyone with any knowledge of cryptocurrencies knows, you have to be EXTRA careful with your keys for cryptocurrency.  YOU are 100% in control of your cryptocurrency.  If you're careless, and it gets stolen, you have NO RECOURSE!  Unlike a traditional bank with FDIC insurance of up to $100,000 protection per account, there's NOTHING for cryptocurrency.  That's not a bug, that's a feature!  With freedom, comes responsibility.  But that's a speech for another day.  The point is, that if you're going to do this on mobile, you want it to be a secure as possible, and on a Samsung phone, that means putting it in the ultra secure section called "Secure Folder".  Now, let's get back to the "Couldn't install app" error.
Solution
Sorry to be the bearer of bad news, but there is no solution at the time of this writing (2020-01-04).  I spent an hour on chat support with Samsung, who then sent me to a phone tech support that's a specialist on the Secure folder.  Both the chat tech and the Secure Folder tech were unaware of the problem and both confirmed that it is, indeed, a problem that they're going to have to fix.
Here are the problems you'll experience:
When trying to install the Samsung Blockchain Keystore into the Samsung Secure Folder:

It will not find it in the installed apps from the apps installed outside of the Secure Folder.
It will not find it in the Play Store (to their surprise, it's not in the Play Store at all.  You can search for it with a desktop browser.  It's just not there).
It WILL not find it in the Samsung Galaxy Store… at least, not directly.  First, you have to search for the Samsung Blockchain Wallet app, select it, scroll down for similar apps, and you'll find the Samsung Blockchain Keystore down there.  Try to install it, and you'll get the error:

Installing the KeyStore app OUTSIDE of Secure Folder will NOT make it available to the wallet app INSIDE the secure folder.
Even when installed outside of secure folder, it does not show up in the app drawer.  You cannot add its icon to the home screen.
The ONLY way to launch it is to find it in the Galaxy Store and tap the "Open" button there.
So, the conclusion is that it's not possible to use the Samsung Wallet app in the Secure Folder area.  And if you can't use it in there, it's not worth using.  You NEED the extra protection of the Secure Folder for your cryptocurrency.  DO NOT ATTEMPT TO USE IT OUTSIDE OF SECURE FOLDER!!!
Speaking of Decentralized Monetization,
If you like my work, you can contribute directly to me with the following cryptocurrencies (but, apparently, not with the Samsung Blockchain Wallet app in Secure Folder yet!)
BitCoin: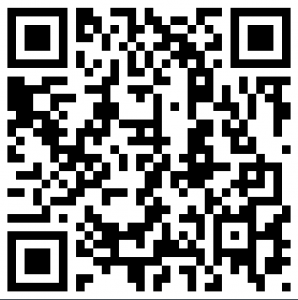 LiteCoin: