Claim:
The earth is flat.  The fact that I can see buildings far beyond the horizon where they should be BELOW it is proof.
FALSE:
While it's true that in some atmospheric conditions, light will bend near the ground and curve down and around the horizon to reveal buildings and landmarks much further than you'd be able to see had there been no unusual weather conditions or no atmosphere at all, it is NOT true that the world is flat, nor is this evidence for a flat earth.
A frequent example presented by flat earthers is a photo of the Chicago city skyline from Michigan, 60 miles away.  On most days, the entire Chicago skyline is below the horizon.  But when the air near the surface of the water is cooler than the air above, then light bends in a way to produce a "superior mirage", allowing you to see images of objects below the horizon.  This is a temporary effect.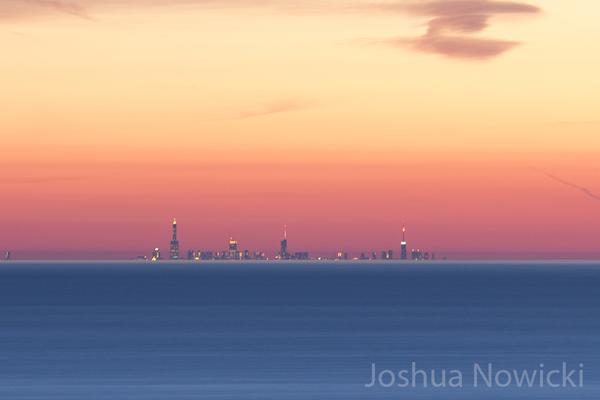 It's important to note that even in this image, frequently passed around by flat earthers, that only the top of the skyline is visible.  It appears as though the city is mostly under water.  That's because, even though we're seeing further than we normally can, the curvature of the earth is still present, even in this image, obstructing the lower parts of the city.  Additionally, notice the distortions of the stretched out appearance of the top of the Sears Tower.
Here's a story about the photo on a Chicago ABC news affiliate website:
Click on the thumbnail below to see an animated GIF showing how even this photo proves the world is round.